If you have already made up your mind to buy a diamond ring to express your infinite love for her then Delicate Gem is the best place to get a high-quality Diamond Jewelry in NYC. But before you do so,  there are certain essentials you need to keep in mind.
So, here are the following factors that you need to consider while buying a diamond ring:
DIAMOND SHAPE
We have already discussed the different personalities traits and its relation to the choice of diamond.
For more details you can further read: How to choose the right diamond for your better half?
DIAMOND CUT GRADES
If we talk about diamond cut grades in general, it refers to the quality of diamond's proportion as well as symmetry. So, keeping that in mind diamonds are further sub-divided into four categories namely, ideal, very good, good and poor.
Ideal Diamonds: These diamonds have an excellent sparkle, polish as well as symmetry.
Very Good Diamonds: These diamonds sparkle too much and have a great polish and symmetry.
Good Diamonds: These diamonds have a good amount of sparkle but sufficient polish and symmetry.
Poor Diamonds: These diamonds do not sparkle too much and don't have a great polish and symmetry.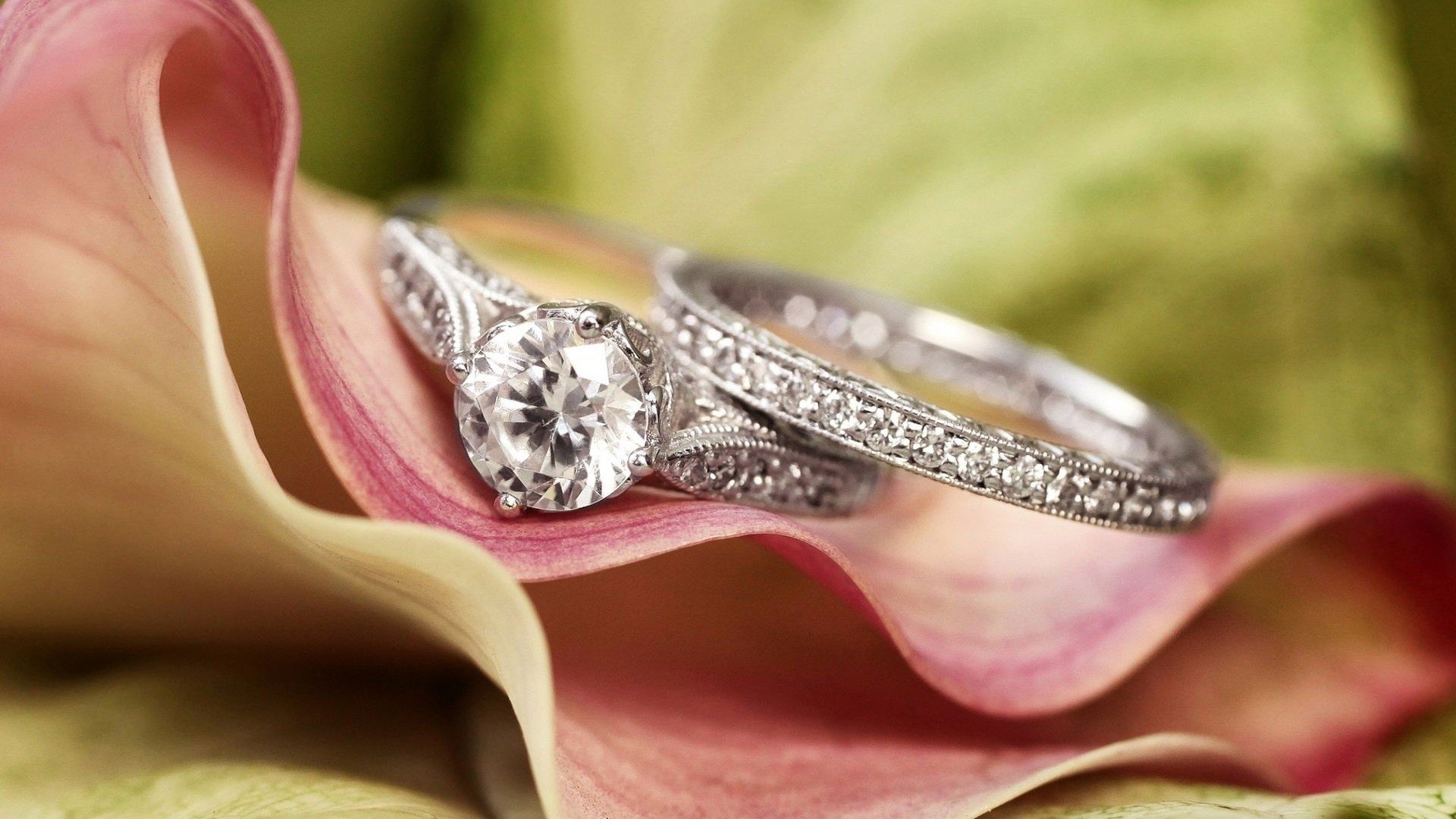 DIAMOND CLARITY
Clarity is important when buying a diamond. The shape of the diamond greatly affects the clarity but you still need to know the different clarity grades because, the clearer the diamond, the brighter it is.
Clarity Scale Range
FL——-IF——-VVS1——-VVS2——-VS1——-VS2——-Sl1——-Sl2
FL is the rarest of all diamonds and moreover, doesn't contain any surface imperfections whereas the Sl2 diamonds are lowest clarity grade diamonds.
A minimum clarity grade of VS2 diamonds are suggested and if you are looking for better clarity then clarity grade of VVS2 or higher is highly recommended.
DIAMOND COLOR
Diamonds either reflect white light or show a tint of yellow. Though it isn't quite visible but is quite important when choosing the metal for the diamond.
D-E-F————G-H-I-J———-K-L———-M-N-O-P-Q-R———–S-T-U-V-W-X-Y-Z
D,E,F : COLOURLESS
G,H,I,J : NEAR COLORLESS
K,L : FAINT YELLOW
M,N,O,P,Q,R : NOTICEABLE COLOR
S,T,U,V,W,X,Y,Z : VERY NOTICEABLE COLOR
If you are willing to choose metals like platinum, white gold or silver then "colorless diamonds" are highly recommended but if you are looking for a diamond to set in yellow or rose gold metal then "near colorless diamonds" will aslo work fine.
DIAMOND CARAT WEIGHT
Carat Weight describes that how big the diamond is! Carat Weight directly affects the price. Its just a matter of size so don't compromise with a cut grade for a bigger size.
Following are the carat weights that are available in case of diamonds:
.25CT—.50CT—.75CT—-1CT—-1.25CT—–1.50CT—2CT—-3CT—-4CT—-5CT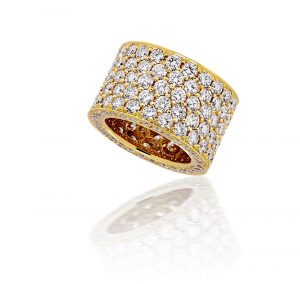 DIAMOND CERTIFICATION
The most important thing that you need to look for in a diamond is its value and quality assurance certificate. In simple words, diamonds that you buy must either be The Gemological Institute of America (GIA) certified or American Gemological Society (AGS) certified.
RING STYLE
There are basically 5 kinds of ring styles that you can choose from and here are the following:
Solitaire
Halo
Three-stone
Classic
Masterwork
RING METALS
No matter whether its ring style or ring metal, it totally depends on your choice but still, you need to have prior knowledge about metals that you can pair up your diamond with. So, here are the following:
Platinum
Gold
Palladium
Sterling Silver
CUSTOM DESIGNED RINGS
Last but not the least, you can always choose to design a custom ring rather than a pre-designed one.
So, if you have taken care of the above mentioned points then you are definitely the best husband inthe world!
Buy Diamond Ring in NYC
Diamond Ring Shop in Newyork
Diamond Rings
Diamond Rings Seller in NYC